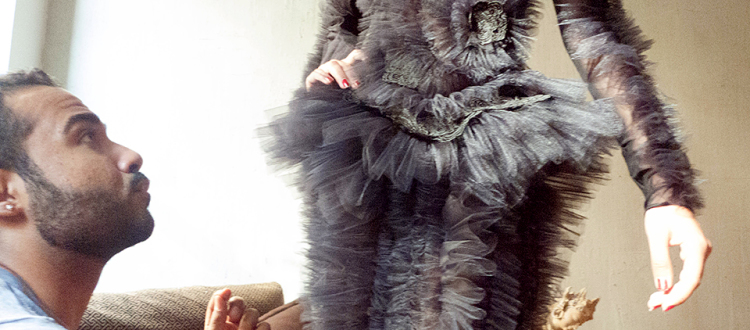 How is the new collection different from your previous work?
This collection differs from my previous work at other couture houses in that it has
evolved to appeal to a more sophisticated, glamorous and feminine client. She is chic,
seductive, empowered and alluring as are the designs in this collection. Acknowledging
the personal growth, life adventures and a new independence I've experienced in just the
past two years, I focus on detail and the minutiae of every design. From the placement of
embellishment to the flow of fabric – every nuance reflects a part of me.
What about this new collection has been particularly inspiring or surprising to you?
I was elated at how each design spoke on the runway in its own unique voice. Calling to
the audience in voices louder than what I heard at the initial concept of every piece. As I
sketched each piece, various characteristics of my vision of the Elmadawy woman
inspired me, and naturally, every inspiration is grounded in who I am, where I come from
and where I imagine I am going. My surprise — and what I deem as the greatest
compliment – is how every woman who comes up to me after a show tells me that she is
an Elmadawy woman.